MESSAGE FROM THE ESF CHAIRMAN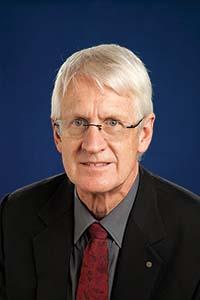 The Emergency Management Conference (EMC) is the annual gathering for emergency management professionals from police, emergency services and recovery organisations, local, state and federal governments, community groups and industry. With 500 or more delegates attending each year, EMC is also one of the biggest events of its type.
The Emergency Services Foundation was established following the Ash Wednesday fires in 1983. It operates as a trust to provide immediate support to the families of emergency service personnel
killed or injured in the line of duty. The Foundation also provides educational scholarships to EM volunteers and career staff and conducts support activities such as the EMC conference to increase the understanding of the key issues that challenge emergency service personnel.
I wish to thank the Victorian Government for continuing its substantial contribution to the ESF scholarship fund specifically to make extra study scholarships and professional development activities available to Victorian volunteers. This is an extremely far-sighted initiative by the State of Victoria and is bringing much value to the volunteer sector.
I am sure that delegates will be delighted with the quality of the speakers, and the breadth of topics being presented. There will also be a substantial trade expo showcasing the latest in equipment and services for emergency services.
I am looking forward to EMC 2019.
Neil Bibby AFSM
Chairman
Emergency Services Foundation