~ 2019 KEYNOTES TO BE ANNOUNCED SOON ~
2018 Keynote Speakers

Major Matina Jewell (ret)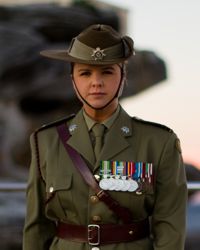 Major Matina Jewell (retired) is one of the most highly decorated females in Australian military history.
Matina's military career culminated with a coveted posting to serve as part of the United Nations Truce Supervision Organisation (UNTSO) in the Middle East.
As the only Australian and female on Patrol Base Khiam, Matina was thrust into the middle of a devastating war between Israel and the Hezbollah.
Matina's story is one of inspiration – of authentic leadership, of resilience in the face of crippling adversity and of thriving through change across a trail-blazing military career….and beyond!
Hon Julia Gillard AC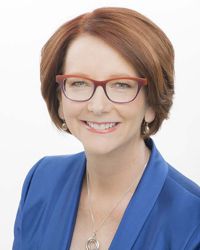 Former Prime Minister the Hon Julia Gillard AC is Chair of beyondblue, having been a board member since December 2014. She also serves as Chair of the Global Partnership for Education, a leading organization dedicated to expanding access to quality education worldwide.
Ms Gillard is a non-resident Distinguished Senior Fellow with the Center for Universal Education at the Brookings Institution in Washington and an Honorary Professor at the University of Adelaide.
Ms Gillard serves as Patron of CAMFED, the John Curtin Prime Ministerial Library and the Aim for the Stars Foundation, and is also on the Board of Governors of the Committee for the Economic Development of Australia.